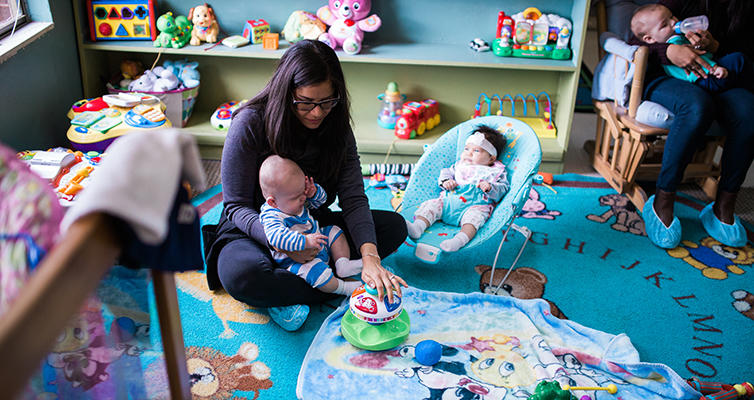 "Train up a child in the way he should go, and when he is old he will not depart from it." - Proverbs 22:6
Grace Christian Academy Learning and Development Center is a Christian-based early care and education program serving children, 6 weeks to Pre-K with excellence for more than 27 years. Our mission is to provide the best possible early learning experience for young children. We consider it an honor and a privilege to invest in their foundation of faith, social development, and academic achievements. In addition to growth in knowledge, our program seeks to provide ways for children to also grow in the love of Christ. Our prayer is that these young children will become adults who contribute in meaningful ways to the world around them, and will experience the fullness of God's perfect plan for their lives.
With flexible options and excellence in care and service, our goal is to provide parents with peace of mind, so they can be effective in their workplace. With experienced, qualified teachers, our goal is to give children an engaging, safe, and loving experience that enhances their school day.
We strive to:
Prepare children for the future.
Offer age-appropriate curriculum.
Teach responsibility.
Encourage prayer and Godly values.
Nurture creativity.
Temper insecurities.
Individualize instruction.
Acknowledge multi-cultural heritage.
Love unconditionally.
For more information, please visit kidzworldacademy.tv