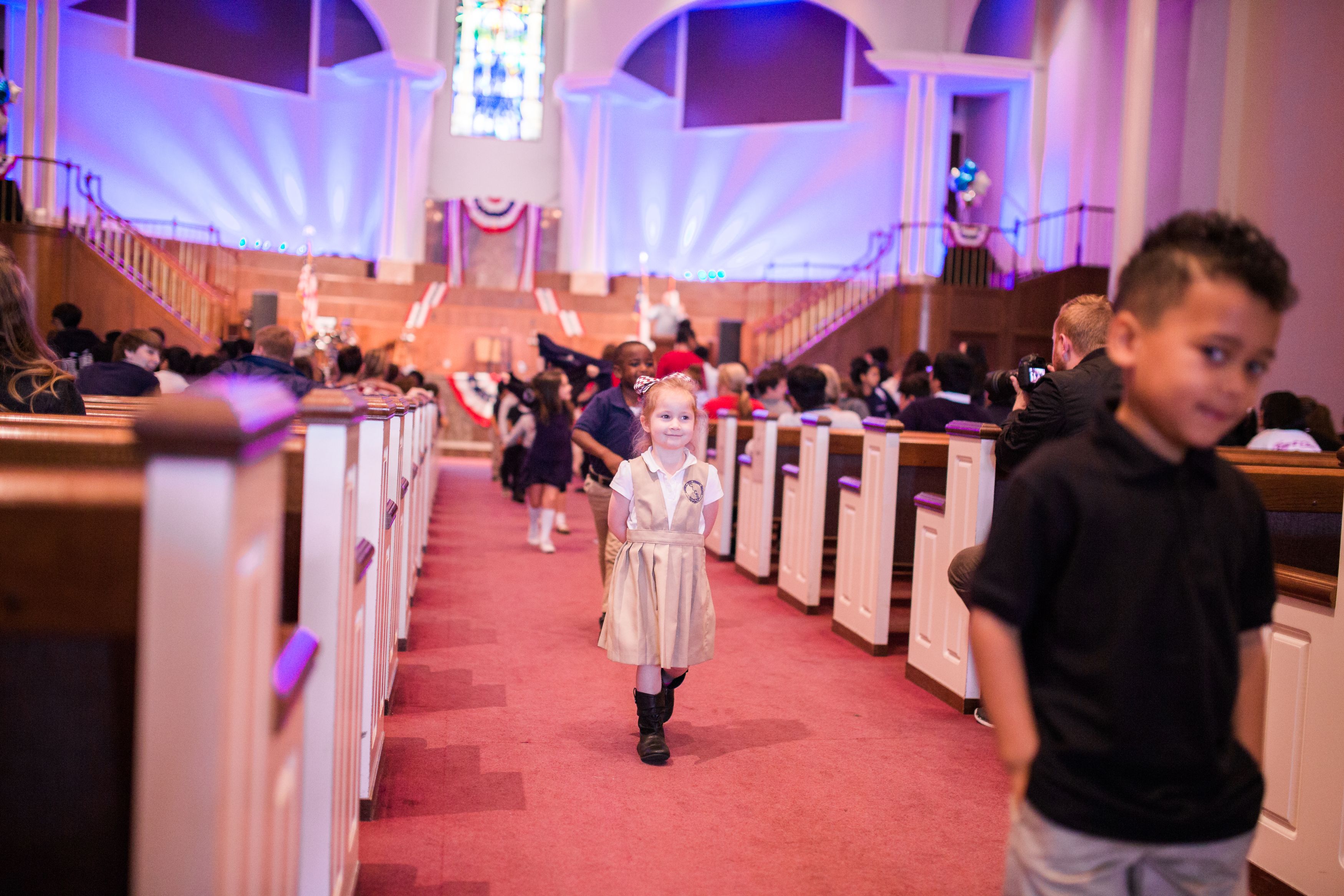 Grace Christian Academy seeks to develop students both academically and spiritually. For this reason, every morning will begin with corporate prayer as a school, led by our administration. Once students have been dismissed to their classrooms, they will begin with a Bible lesson or class. This will take place every day of the week except on Thursdays.
All regular weekly chapels are scheduled on Thursdays at 8:30am. Chapels provide our students with an opportunity to participate in a worship service, which includes corporate worship and a message. Worship and messages are led by members of Grace Church, as well as faculty and staff of GCA. We strive to provide our students with a wide variety of voices that they can connect to. Our students take notes throughout the Chapel service and we have found this to be a time that students not only engage in, but look forward to.
As chapels are worship services, the students' behavior must be reverent and respectful. The students are to bring a Bible to chapel, participate in singing, group recitations and other activities conducted during chapel. All students must attend chapel unless dismissed by the Principal/ Administration.