WHAT IS THE ANNUAL FUND?
---
THE ANNUAL FUND IS CRITICAL TO GRACE CHRISTIAN ACADEMY'S FINANCIAL SECURITY PROVIDING ESSENTIAL SUPPORT FOR THE DAILY OPERATIONS OF THE SCHOOL AND FOR FINANCIAL AID.
Gifts to the Annual Fund from July 1 to June 30 each year assist in covering the gap between tuition and the cost of educating a GCA student which includes expenses such as academic programming, student activities, faculty salaries, professional development and tuition assistance. Annual Fund gifts are unrestricted and allow the school to respond to immediate needs and to make improvements that directly benefit students in the year the gift is made. The Annual Fund covers a percentage of the school's annual operating budget. GCA is extremely grateful for the Annual Fund support from current parents, alumni, parents of alumni, grandparents, faculty and staff, Grace Houston Church and ministries, local business community and friends.
WHY GIVE TO THE ANNUAL FUND?
---
Your gift, no matter the size, show your support for GCA and provides crucial operating funds, which directly impact the daily lives of students. Your financial investment allows GCA to fulfill its mission which is: To prepare students for greatness within a Christ-centered, college preparatory environment that empowers students to pursue academic excellence, develop a passion for God, identify and strengthen talents, cultivate a heart for service, and influence the world through leadership. With your assistance, GCA will continue its growth as a preeminent institution that relentlessly pursues excellence from a Biblical worldview, in which spirit-led students will be fully equipped to confidently fulfill their God-ordained purpose.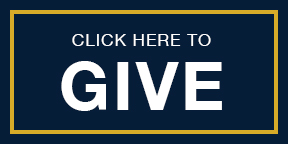 WHO CONTRIBUTES TO THE GCA ANNUAL FUND?
---
Current parents
Alumni
Grace Houston Church members
Parents of Alumni
Current Grandparents and other family members
Foundations, Corporations, and Businesses
Friends of GCA
Faculty and Staff
** The Annual Fund runs from July 1 to June 30 each year. Gifts to the Annual Fund are used during the school year in which they are given.
ANNUAL FUND GIVING LEVELS
---
Blue Eagle Level $5,000 or more
Gold Eagle Level $2,500 - 5,000
White Eagle Level $1,000 - 2,500
The Foundation Club Any gift $999 or less
OTHER WAYS TO SUPPORT GRACE CHRISTIAN ACADEMY
---
ENDOWMENT
GCA'S endowment is a fund kept in perpetuity to help cover general operating costs, facility maintenance, faculty support and tuition assistance. A percentage of the endowment value is spent annually from interest and dividend earnings. A strong endowment guarantees the financial stability and future success of the school. Individuals and families may make personal donations to the GCA endowment.
PLANNED GIVING
Planned giving is an important way to help support and build the endowment for the future well-being of GCA. Examples of planned gifts include naming Grace Christian Academy in your will or as a beneficiary of a life insurance policy or retirement fund. GCA established The Foundational Circle to recognize those who have included the school in their estate plans. The Foundational Circle seeks to provide a legacy of financial strength and continued excellence for GCA.
WAYS TO GIVE
---
Online - Give Now
Check
Text-to-give
Cash application
MAIL TO:
GCA OFFICE OF ADVANCEMENT
14325 CRESCENT LANDING
HOUSTON, TEXAS 77062
QUESTIONS
---
Contact Terrence Allen Duncan, Director of Advancement at tduncan@gcahtx.com or 832-205-3593.
GRACE CHRISTIAN ACADEMY
14325 CRESCENT LANDING
HOUSTON, TEXAS 77062
WWW.GCAHTX.COM