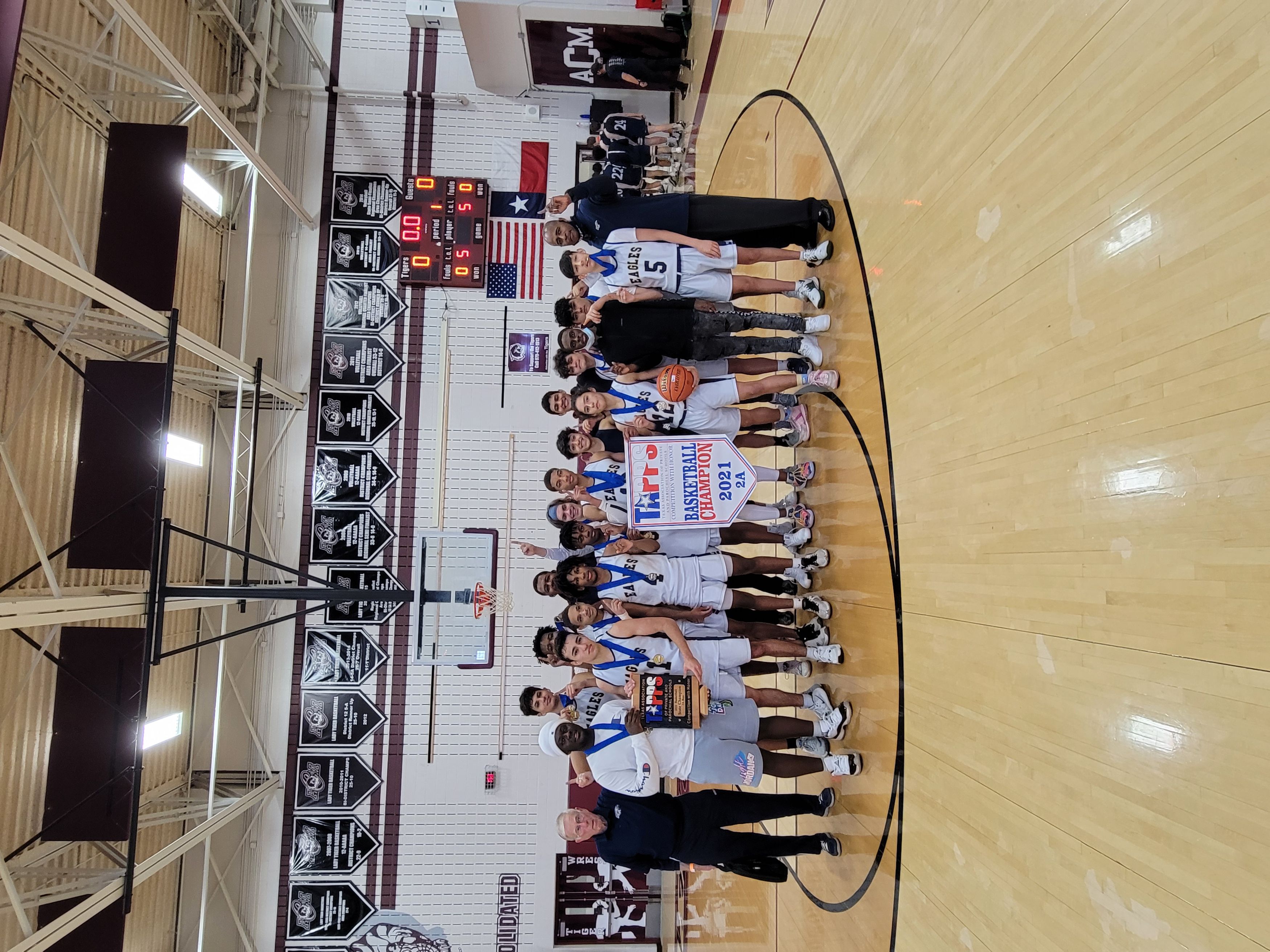 2021 TAPPS 2A State champions
OUR MISSION
---
Through the Men's Basketball program, student athletes will develop character, competitiveness, leadership skills, and a commitment to preparing for greatness. Through Christ-centered teachings and Coach Pellerin's personal experiences, our young men will learn how to develop their God-given talent and utilize their skills both on and off the court. Honing their skills and developing winning habits will help them in their game, in the classroom, and throughout life.
Pat Pellerin
Boys Basketball Head Coach
Patrick Pellerin grew up in Houston, Texas, where he attended Lamar High School. He attended the University of Minnesota in Minneapolis, MN. After college, Coach Pellerin continued to use his giftedness and expertise to play, teach, and coach the game of basketball. He is the founder of the Houston Blaze Basketball Organization, and over the past 10 years, Coach Pellerin has been afforded the opportunity to conduct skill clinics and host weekly training opportunities for boys, girls, men, and women at all levels both locally and internationally.

Before his tenure at GCA, Coach Pellerin spent 11 years coaching basketball at Emery Weiner School. While at Emery Weiner, his teams won approximately 77% of their games. Coach Pellerin has worked with and trained top NBA and collegiate players. He also trains international youth and adults both internationally and in Houston. His experiences as a player, coach, and trainer, combined with his love and knowledge of the game make him well suited to lead the GCA basketball program.