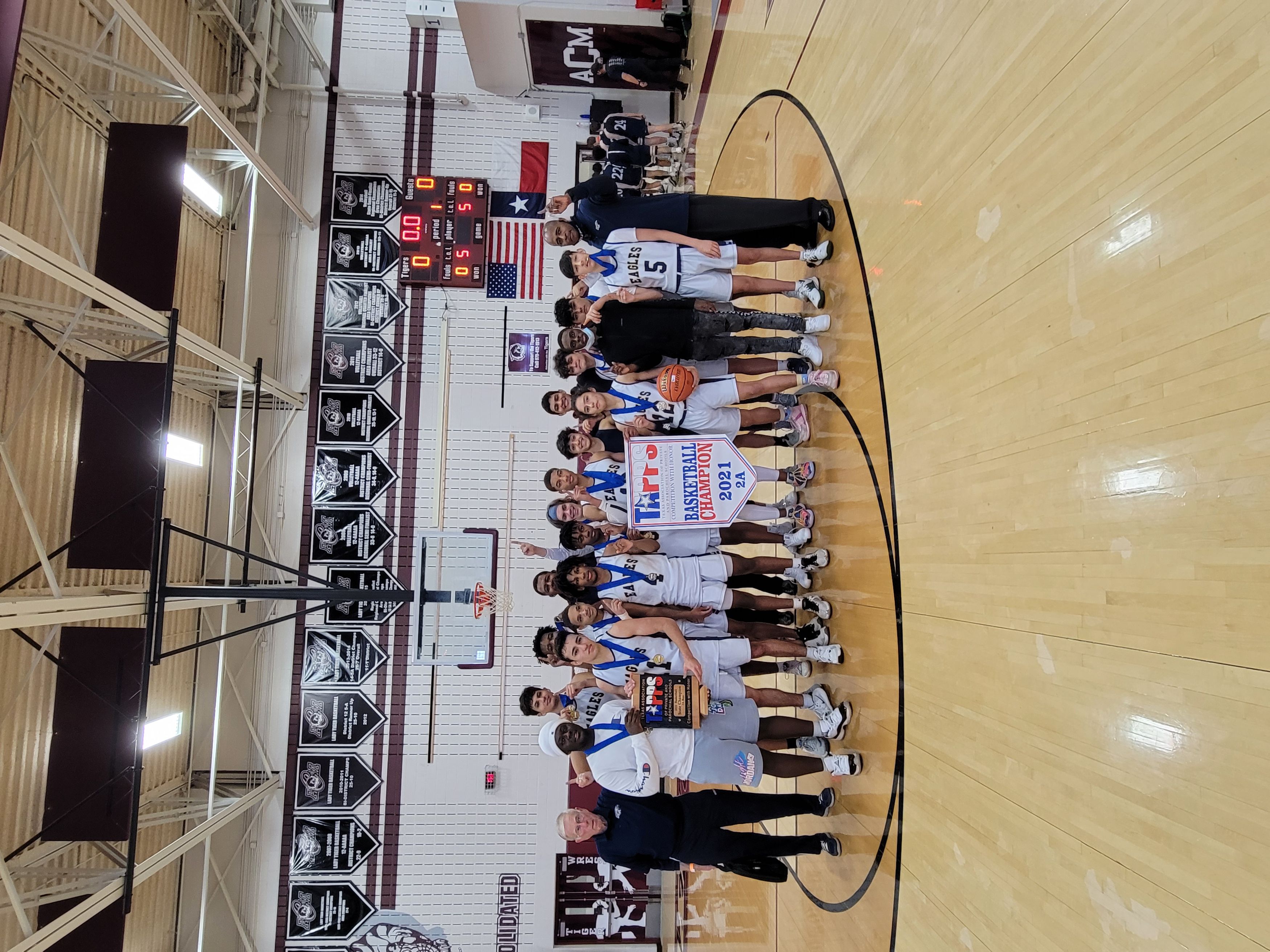 2021 TAPPS 2A State champions
OUR MISSION
---
Through the Men's Basketball program, student athletes will develop character, competitiveness, leadership skills, and a commitment to preparing for greatness. Through Christ-centered teachings and Coach Pellerin's personal experiences, our young men will learn how to develop their God-given talent and utilize their skills both on and off the court. Honing their skills and developing winning habits will help them in their game, in the classroom, and throughout life.
Brandon Rollins
Boys Basketball Head Coach/Athletic Director
Brandon Rollins is from Oklahoma City with 10 years of experience in athletics. Rollins played for 4 years and graduated from Southwestern Christian University in 2013 with a Bachelor's in behavioral sciences. He became a Behavioral specialist and basketball coach at Northwest Classen High School. Rollins returned to Southwestern Christian in 2014 as an assistant coach on the Men's basketball team and coach for Team Griffin Oklahoma's only EYBL basketball program. From 2014-2018 Rollins was the assistant Men's basketball coach at Mid-America Christian University helping. Coach Rollins helped the team achieve many accolades including the 2015 NAIA national championship. In 2019 he returned to Southwestern Christian as Head Coach of Men's basketball. As the head coach he was able to make the conference tournament all 4 of his years and recruited 7 all-conference players including one NCCAA region player of the year. Rollins holds a master's in sports administration from East Central University. He and his wife Alexa have two Children, Daughter Lennox, and Son Ezra. Jonathan Vordenbaum
Assistant Varsity Basketball Coach/ Junior High Basketball Coach
Jonathan Vordenbaum graduated from this school back then, when it was called Clear Lake Christian School in 2011. He got his associate's at San Jac and a bachelor's in Fitness, Human Performance and Exercise Science from the University of Houston-Clear Lake. He also studied several professional athletes in the labs on campus at UHCL. Jonathan played basketball at now Grace Christian Academy and was the unanimous MVP in his senior year. He also played college basketball at San Jac.
After completing UHCL, he started training athletes for the next almost decade and God led him back to this school. Jonathan can't wait to bring his knowledge of training athletes to the school and give back to where he came from with the goal of, first and foremost, being an impactful Christian mentor to every student and athlete he comes into contact with and train the athletes to the best of his ability to give them the best chance to make it to the next level. God bless our Eagles.